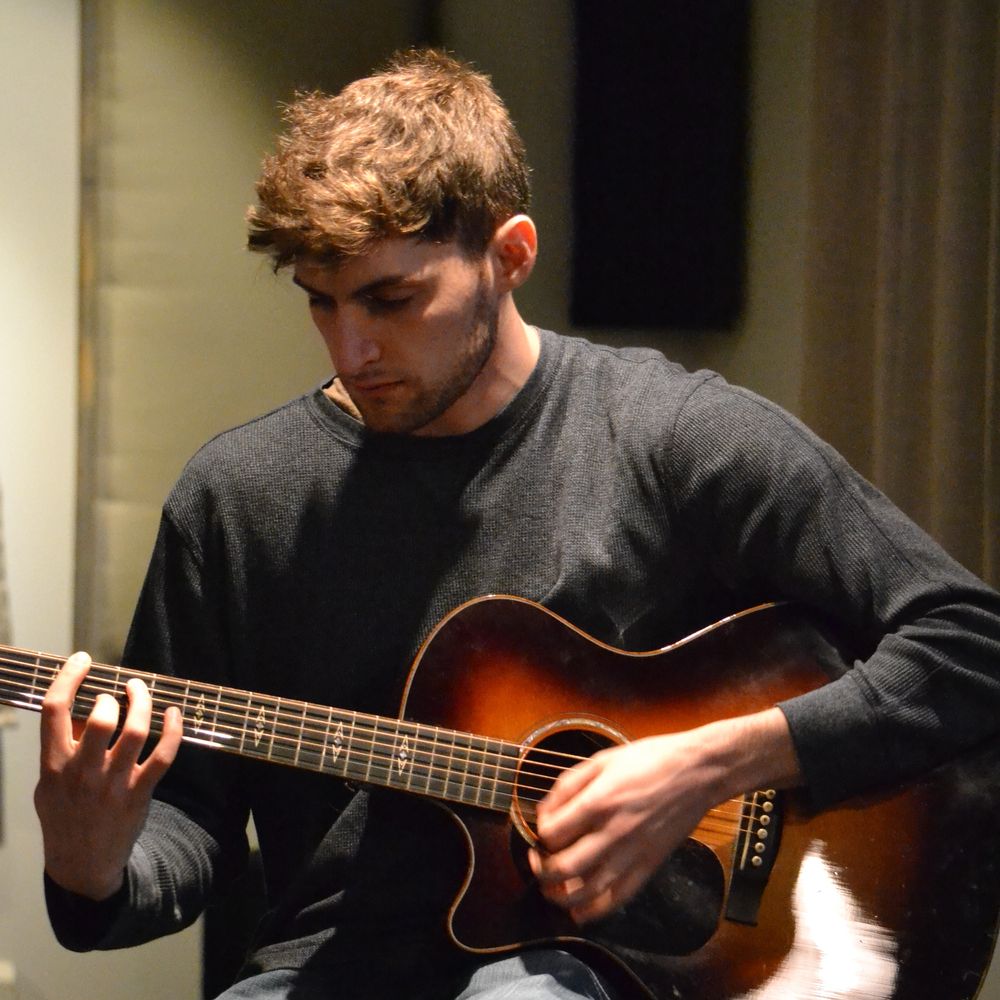 Dave Paulson- Guitar Vocals
When he was 10, Dave Paulson saw Jack Black in the comedy film School of Rock, and the rest is history. Ever since, he's been sporting a lefty acoustic guitar and singing while his roommates are probably trying to sleep. In 2011, Dave began performing publicly in coffeehouses, farmer's markets, and cramped restaurant corners, which led to forming Water Street in 2014 as the band's singer/songwriter. His songwriting is heavily rooted in acoustic pop artists like John Mayer, Jason Mraz, and Ed Sheeran. More recently, Dave has enjoyed writing music for Water Street that is inspired by great indie pop bands; The Head and The Heart, Valley, Bleachers, and The Aces, to name a few. Outside of the band, Dave is a local music teacher, Giants fan, and an audio technology geek.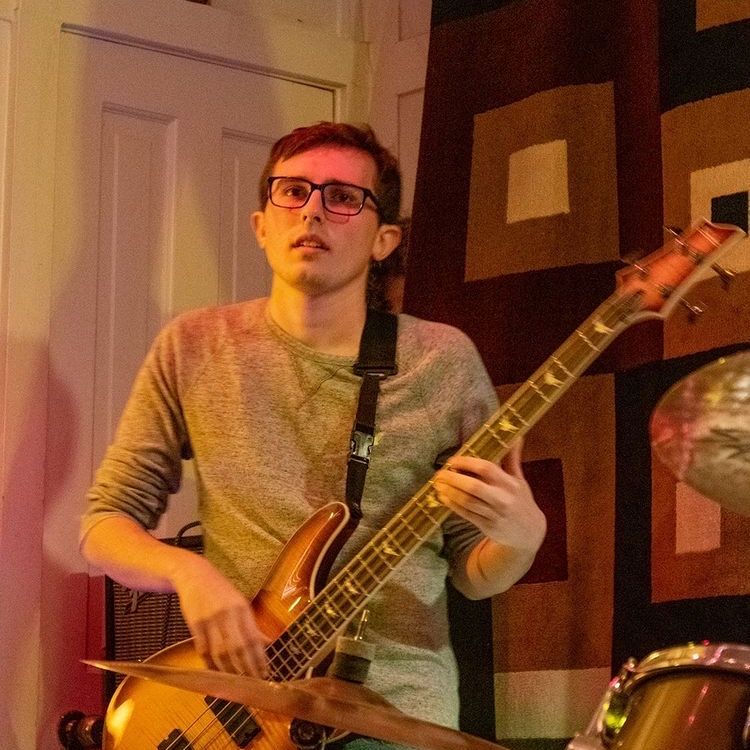 Brendon Gardner- Bass Guitar
Brendon picked up the bass guitar while he was in high school and quickly developed a deep passion for performing and writing music. Bass was not Brendon's first encounter with a musical instrument as he had taken piano and saxophone lessons prior to picking up a bass guitar. Without ever having a teacher, Brendon gained a reputation for his unorthodox yet groovy bass playing. Since his start on bass, Brendon has played with numerous acts throughout the New York-New Jersey scene in a variety of genres, including rock, jazz, funk, and folk. When Brendon isn't playing with Water Street, he can usually be found playing with another band called Debacle or doing some mixing and mastering from his home studio.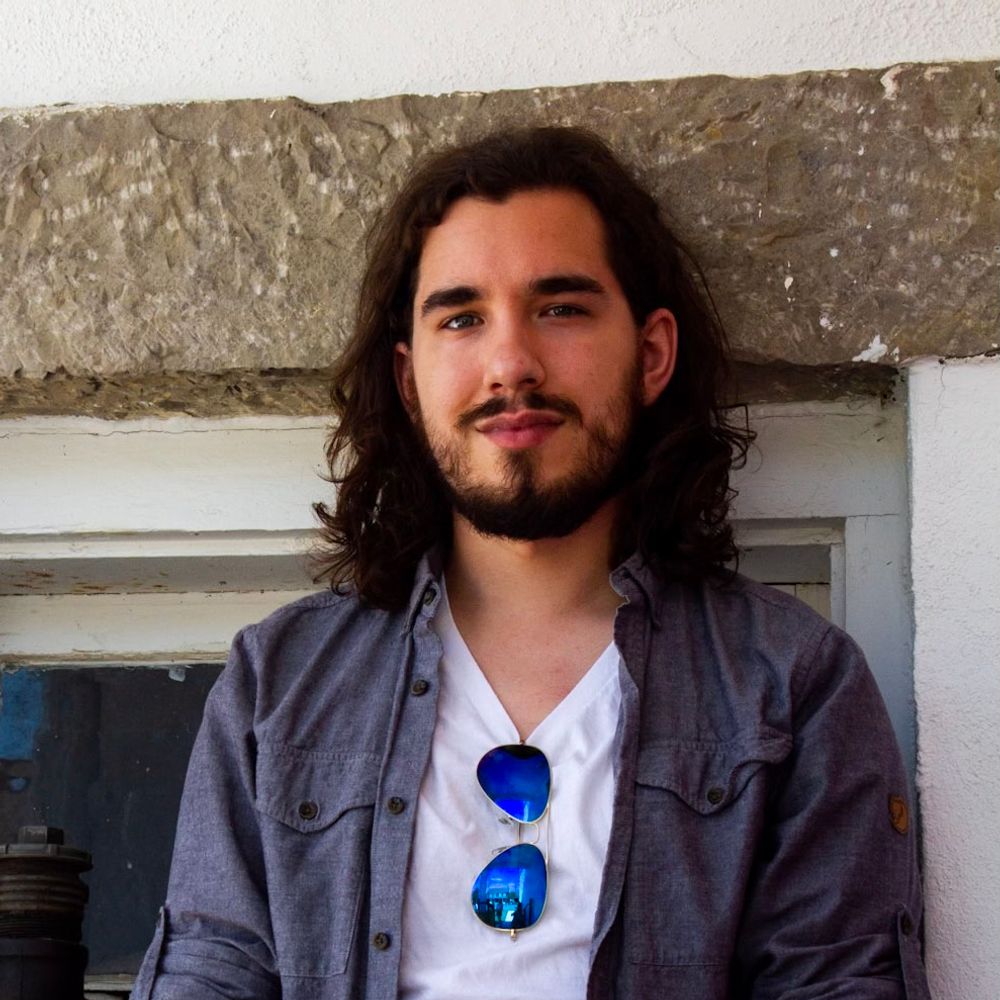 Connor Konecnik- Drums
Connor is a local drummer who has been drumming for 13 years, 7 with Water Street. He taught himself to drum by playing Rock Band and picking up pens and tapping along to The Strokes' "Reptilia". Connor married his high school sweetheart, whom he enjoys traveling with when he's not drumming, or playing with his floppy-eared basset hound Penny Lane.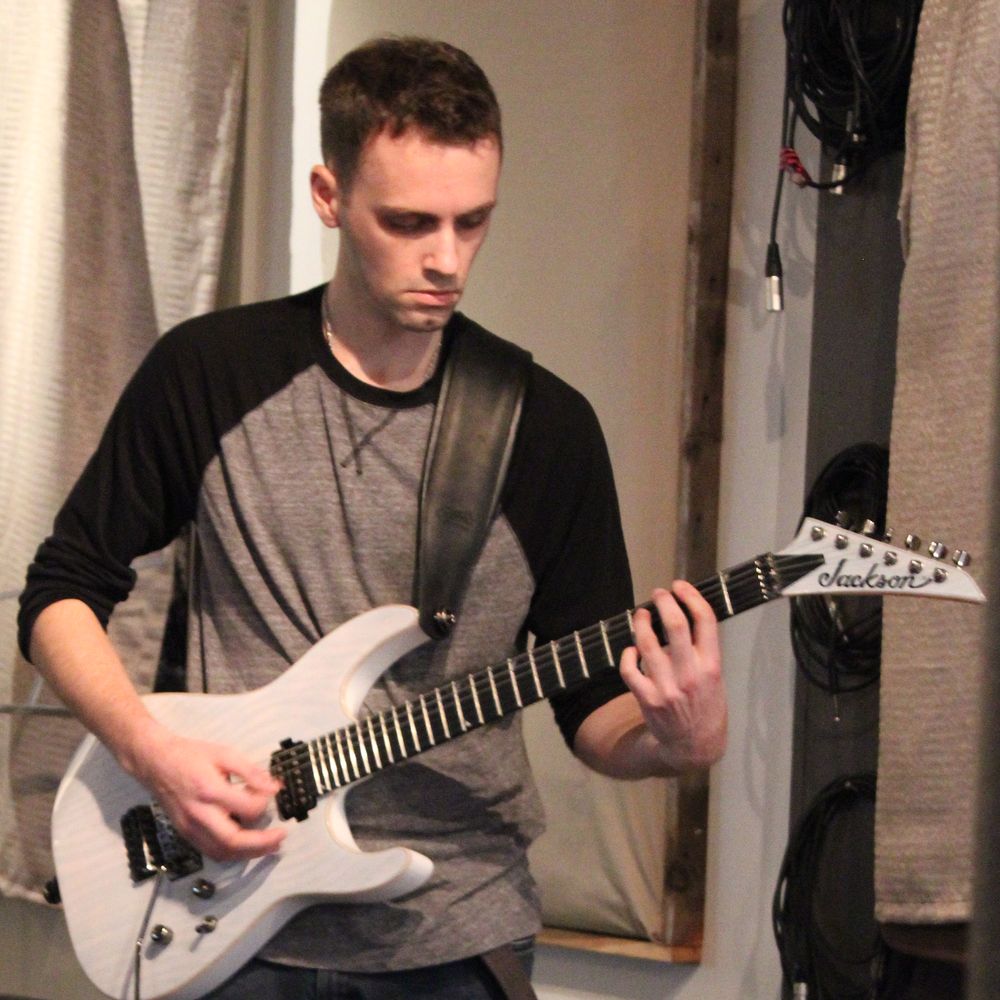 Ed Woodcock- Electric Guitar
Eddie first picked up a guitar in 2017, finding he had a love and a knack for it. His introduction to music was listening with his father to his favorite CD's. As a guitarist, Eddie's influences are Eddie Van Halen, Randy Rhoads, and Jimi Hendrix. When Ed isn't busy shredding, you'll find him out in nature skiing, hiking or down at the Jersey shore.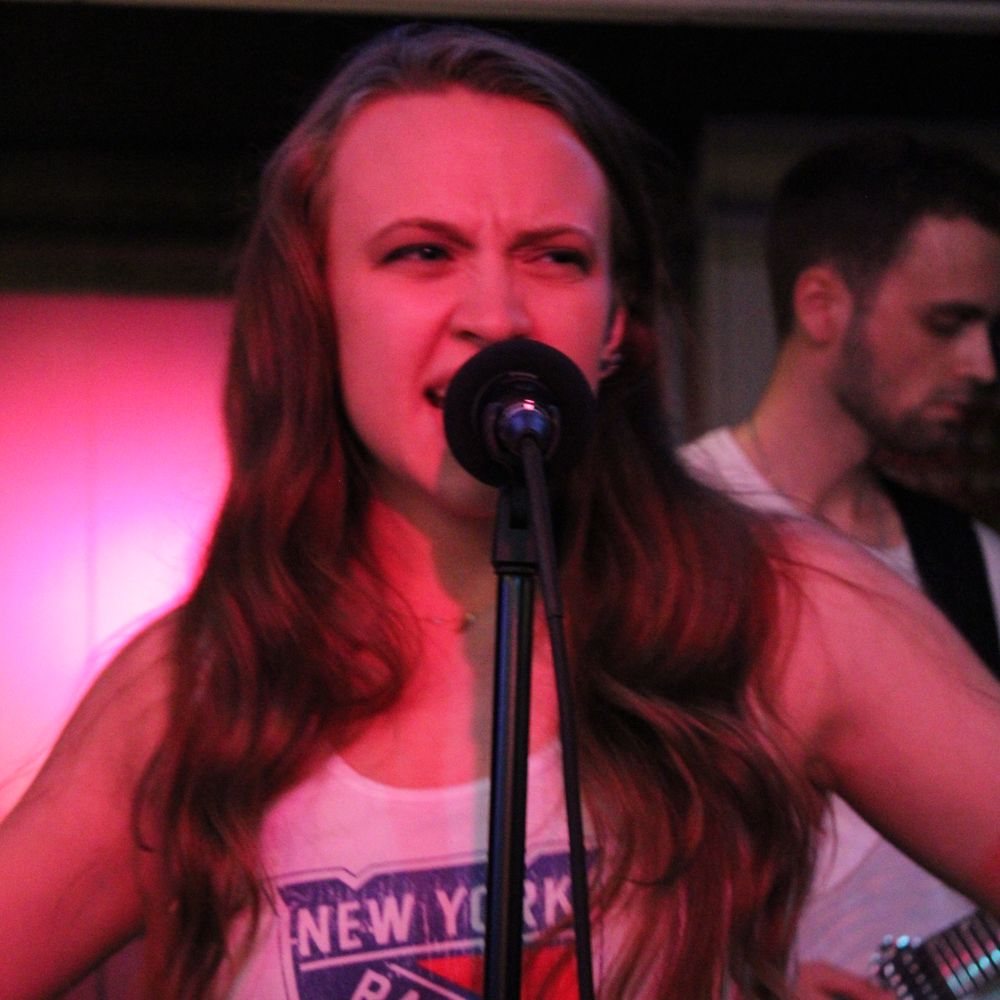 Julia Aiello- Vocals
In August 2020, Julia posted a video of herself singing the song "Let's Hear it for the Boy" on Facebook. Soon after, Dave asked if she'd like to sing harmonies on Water Street's new album. She had no idea she'd be in a band two years later. She grew up in Bloomfield, NJ singing in the back of her dad's car to Billy Joel and Elton John. Outside of Water Street, she is an educator, a proud owner of a strong sweet tooth, and a fan of the New York Rangers & Yankees.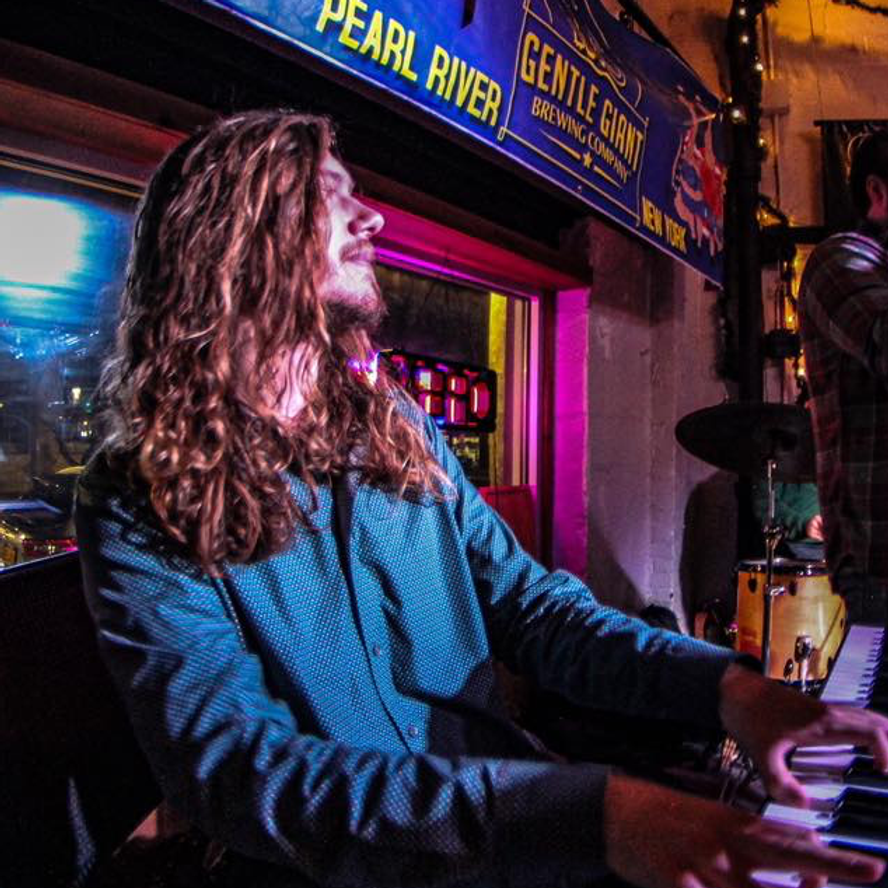 Alex Kerssen- Piano, Keys
Alex Kerssen is a pianist and multi-instrumentalist hailing from West Milford, NJ. He began learning piano as soon as he was tall enough to reach the keys, taught by his father, a professional accordionist, and later the great Mitch Schecher. He began playing saxophone and guitar at age 10, and has been performing on piano, sax, and guitar since he was 13 with acts in any and all genres. Alex majored in Jazz Studies and Music Education at William Paterson University, and studied under jazz greats such as Bill Charlap, Harold Mabern, James Weidman, Pete McGuinnes and many others. His musical style is influenced by Ray Charles, Stevie Ray Vaughan, Dexter Gordon, John Mayer, Claude Debussy, and many others.