"These songs were almost uniformly great, to a degree that it became kind of eerie....I can't recommend the music of Water Street highly enough!"" 
- Dino DiMuro- Divide and Conquer Magazine 
Bio
 Pop rock. Americana. Funk. Folk. Rhythm & Blues. With Water Street, there's something for everyone. The fact that this band is hard to fit into any one category is what makes them so intriguing. Water Street innovates, surprises and charms their audience with sincere songwriting, upbeat performances, magnetic appeal and universal accessibility that draws you in and keeps you coming back. 
Water Street's story began in 2011 with vocalist/guitarist Dave Paulson performing solo on vocals and acoustic guitar at coffeehouses and open mics. In 2014, Connor Konecnik joined on drums, eventually also adding former classmates Joe Byrne (Bass) and Mike Stark (Lead Guitar). In 2022, the band celebrated the addition of Julia Aiello (female vocals) and TJ Viola (Keys), bringing new layers of melodic complexity and instrumentation to the band's sound. 
The band first adopted the name Water Street from the location where the band would meet to practice, write and hone their craft. They took the name as a nod to their roots, reflecting the close sense of community bonding them to their town, each other, and their work. 
Inspired by the northwest hills of NJ in the shadow of the Appalachian Ridge, Water Street creates a new version of Americana, mixing soulful acoustic melodies with rugged rock and roll bursts, enticing bluegrass mandolin riffs, keytar, and a driving rhythm section with some hints of funk which combine to create a uniquely new, Pop/Americana/Roots sound. 
The band released their first full-length album "Waiting for Martin," in 2016 and followed with "Dear You," a six-track EP in 2018. They have appeared on the pages of Vents Magazine and The Indie Music Review and played hundreds of shows across the region. The band competed in and won Dorney Park's first Battle of the Bands in 2016, earning them a spot on one of Musikfest's main stages in Bethlehem PA later that year. The band is a north Jersey favorite, consistently drawing 150+ fans to their shows, in addition to building over 120,000 views on their videos. Water Street's third album, "All We Tried To Be," debuted in March of 2022. 
Water Street knows what they do best, but never let themselves be too hemmed in by expectations. Their ability to seamlessly shift between a variety of traditional styles, even digging up some not so commonly heard, without betraying even a hint of uncertainty or imitation sets them apart from other acts. ​ 
This is a band that means what they say. Sit back, take a listen, and expect the unexpected. Prepare to be won over by Water Street's dynamic energy and genuine likeability.
"Water Street has the skill to recreate the music of the past, but their songwriting soars and flies on distinctly modern wings. Their lyrical material and the energy they bring to their performance is deeply informed by multiple styles of music and that fact elevates the release far above some hollow recreation of roots music."  
9 out of 10 stars. 
Shannon Cowden-Indie Music Reviews
"Water Street is one of the best well-rounded musical efforts emerging from the indie scene in recent memory." 
   ~Lydia Hillenberg, Vents Magazine 
Press Photos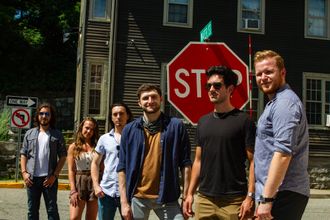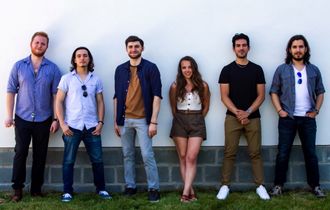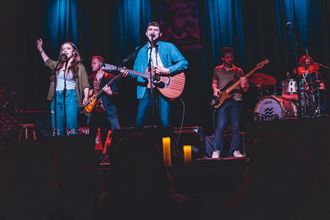 "Water Street embodies the best of modern Americana while surrounding their material with an excellence that extends far past typical."  
                                                                                        -Monty Zike, Valhalla Music Blog 
2016 Winner Dorney Park Battle of the Bands.    

Main Stage MusikFest 2017  

Opener, Splintered Sunlight- The Stone Pony 2016  

Opener, Rebelution- The Stone Pony 2018